culinary | foraged | pork-like
Keep your hedgehog mushrooms in the fridge, inside the wax paper bag. They'll keep fresh for about 3 to 5 days.
​
Pro Tip → Store mushrooms towards the top of the fridge. Avoid the veggie drawer, it's often too cold for them!
​
If you don't plan on eating them within the 5-day window, we recommend:
Cooking then storing in the freezer.

Drying in a dehydrator.

Drying in the oven at its lowest setting for 2 hours. Flip them halfway through.
​​
Pro Tip → Dried mushrooms can be rehydrated by soaking in warm water for 20 minutes or by tossing them in a simmering soup!
In our experience, the best way to get a crispy texture from oyster mushrooms is to start cooking them with a sprinkle of salt in a dry pan over low heat. Adding fat early in the cooking process will seal in their moisture, making them slimy. Once they've lost most of their water, add your fat of choice (butter, oil, or ghee) and turn the heat up to medium. Then you're ready to fry them to crispy golden perfection!
Pro Tip → Cooking oysters on high to extra high heat can result in a less meaty texture and unwanted viscous-like texture.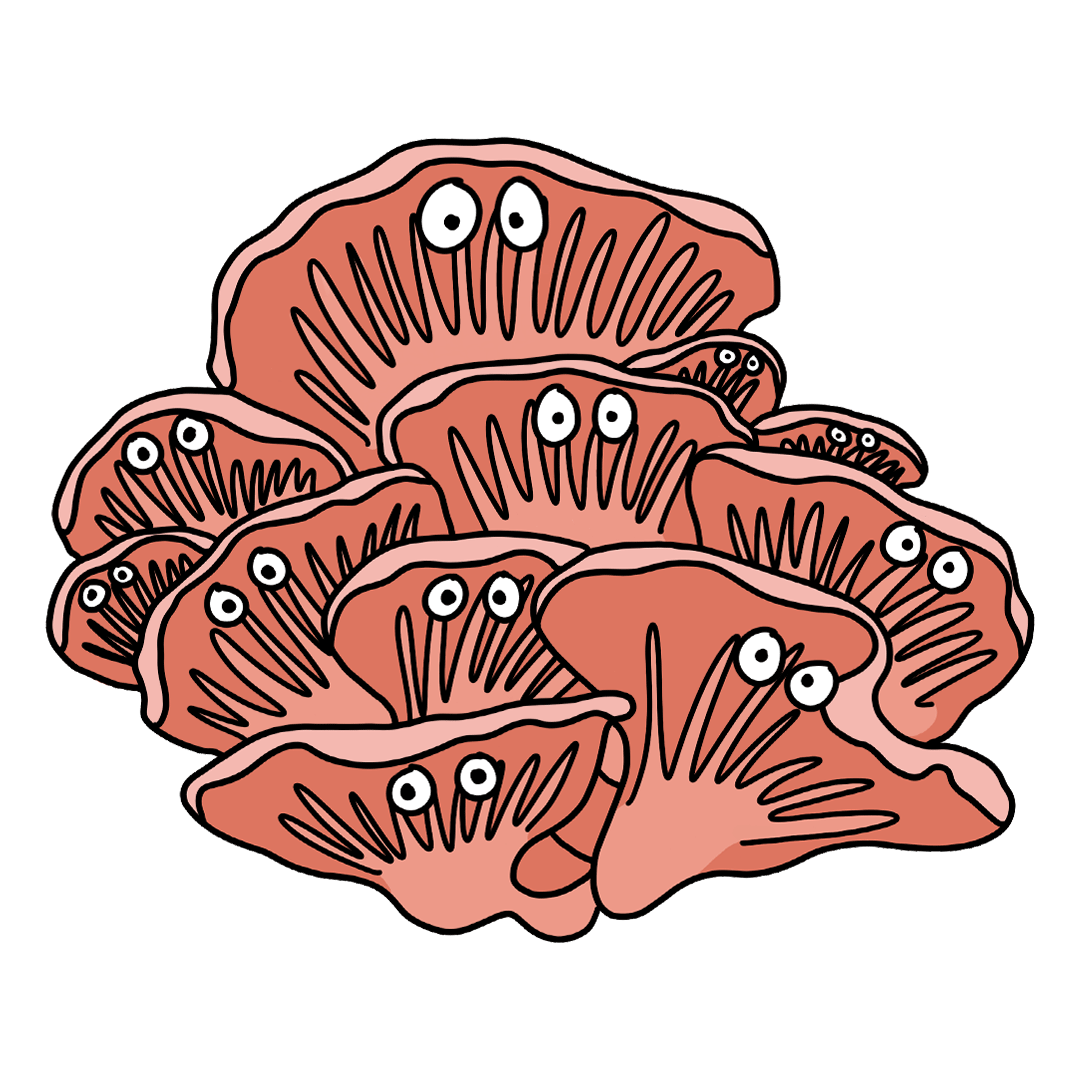 share your hedgehog pics + vids with us!